We invite you to enjoy the Waterfalls of Iron County, as perfectly natural now as when they were discovered. You'll find some of the most spectacular waterfalls in Wisconsin here, both in height and surrounding scenery. Most of Iron County's many waterfalls are located off-the beaten path, unspoiled by crowds. Play it safe around these natural areas—use care and enjoy the falls from a safe distance.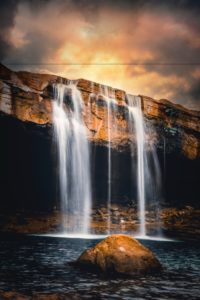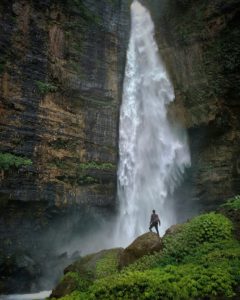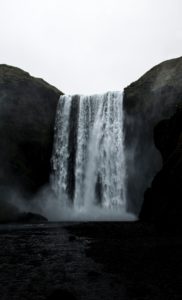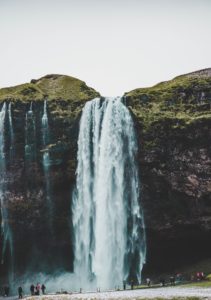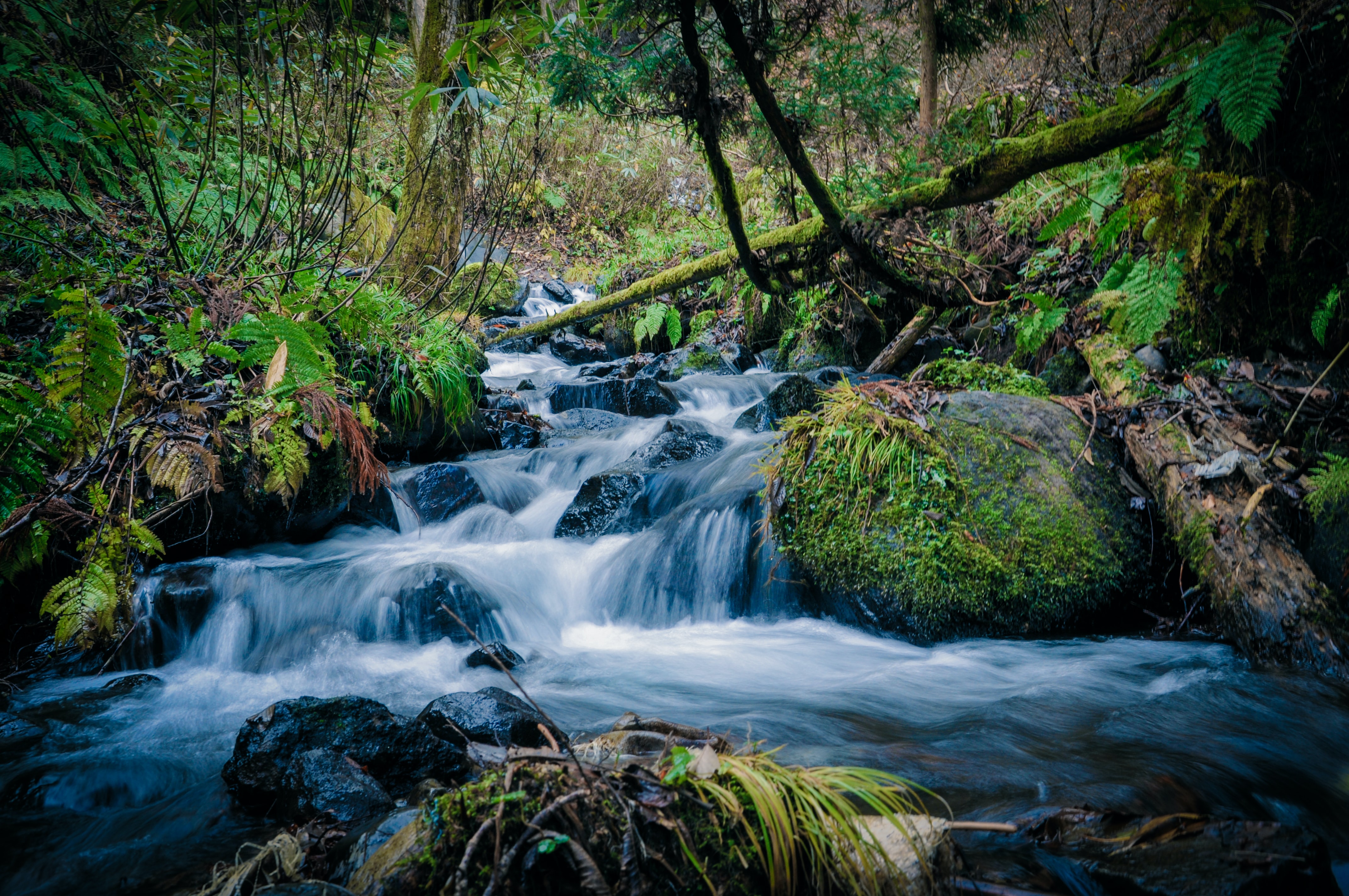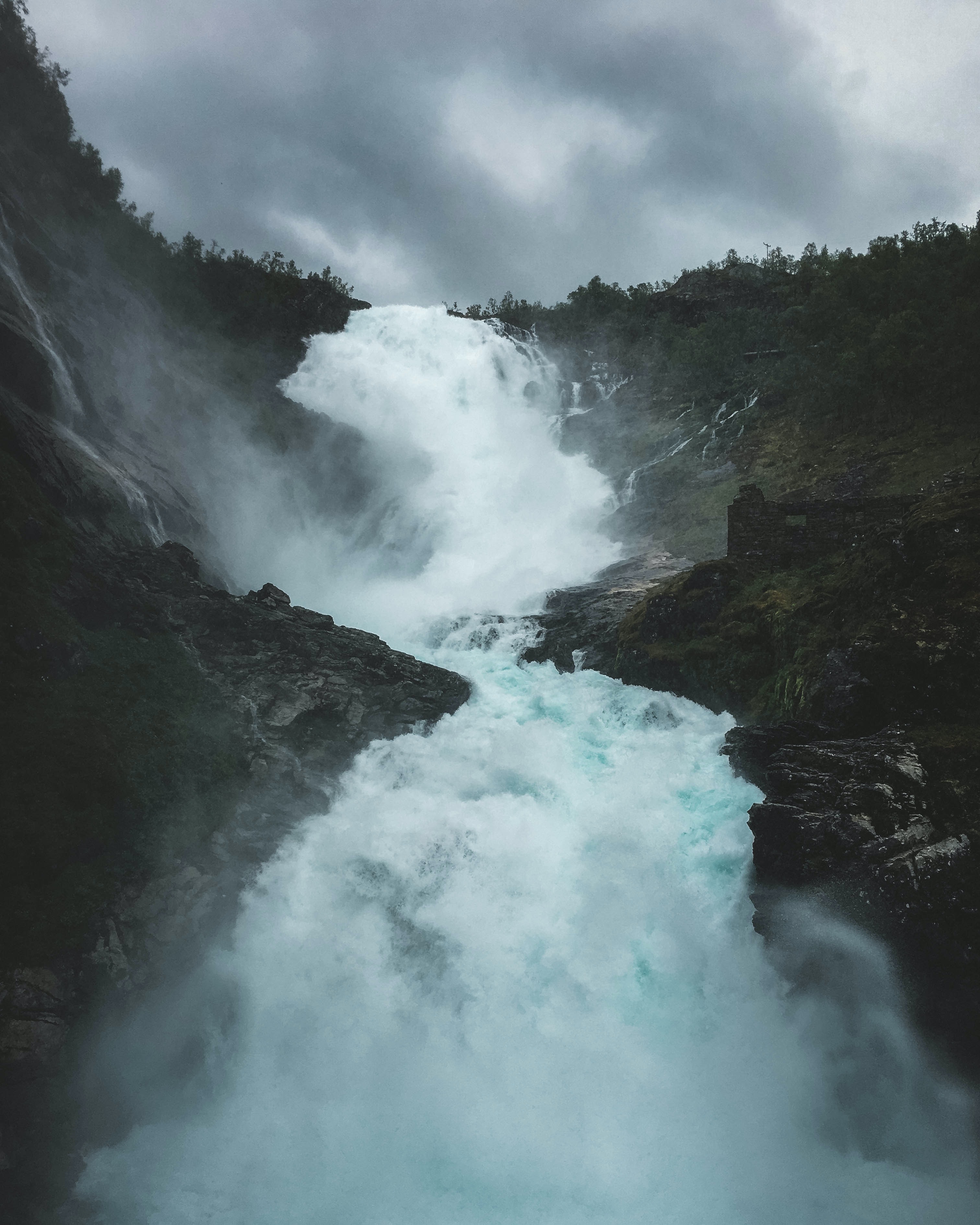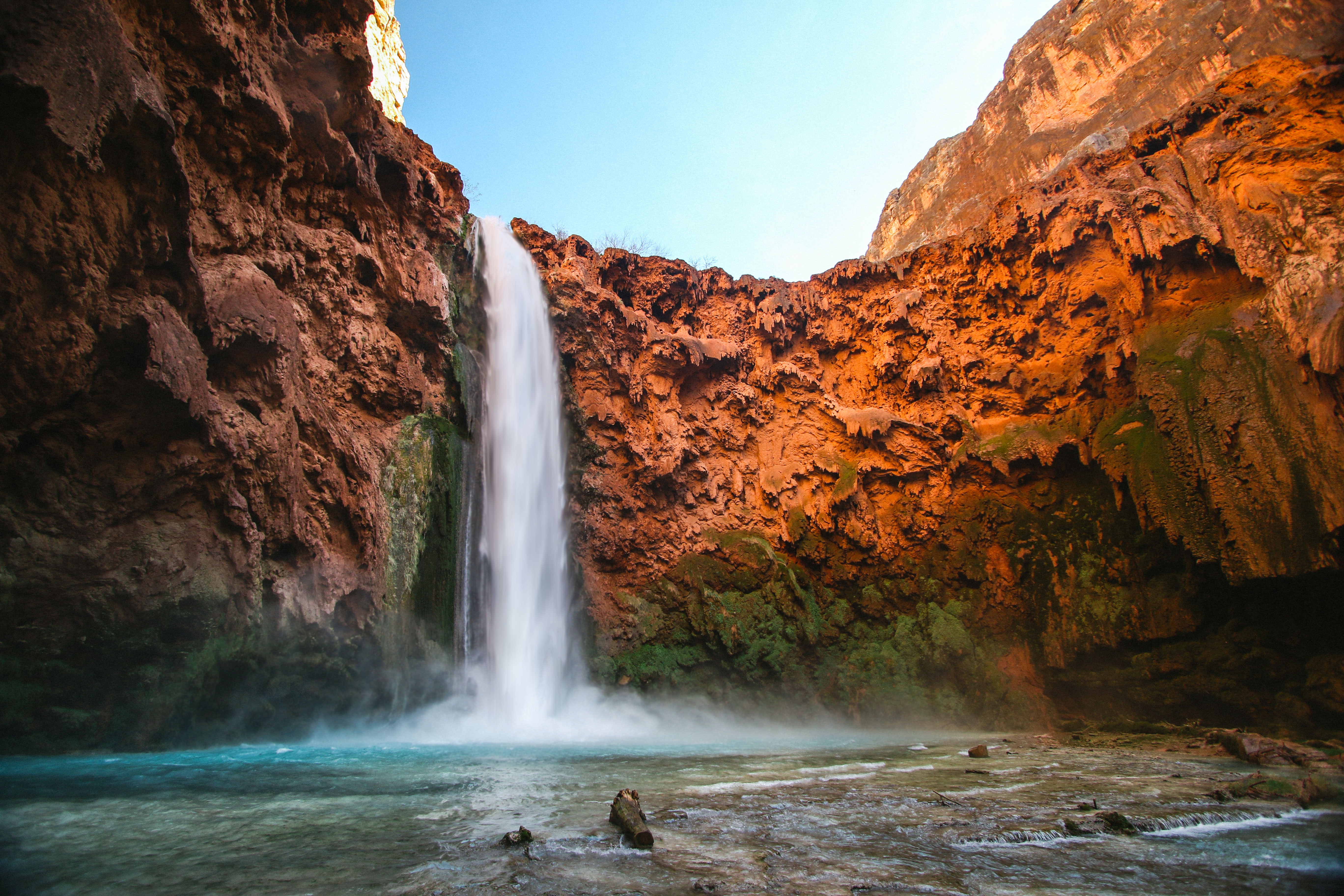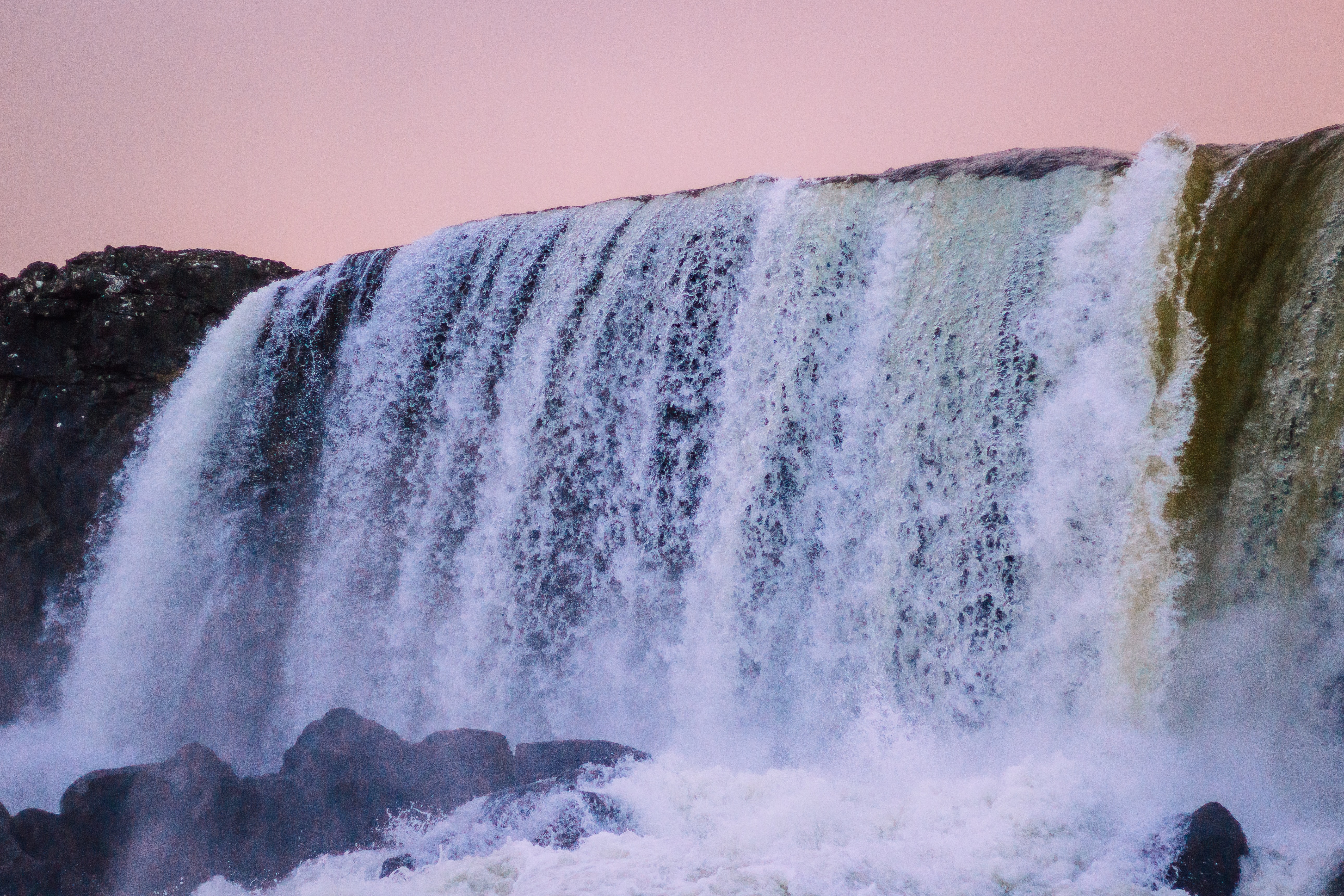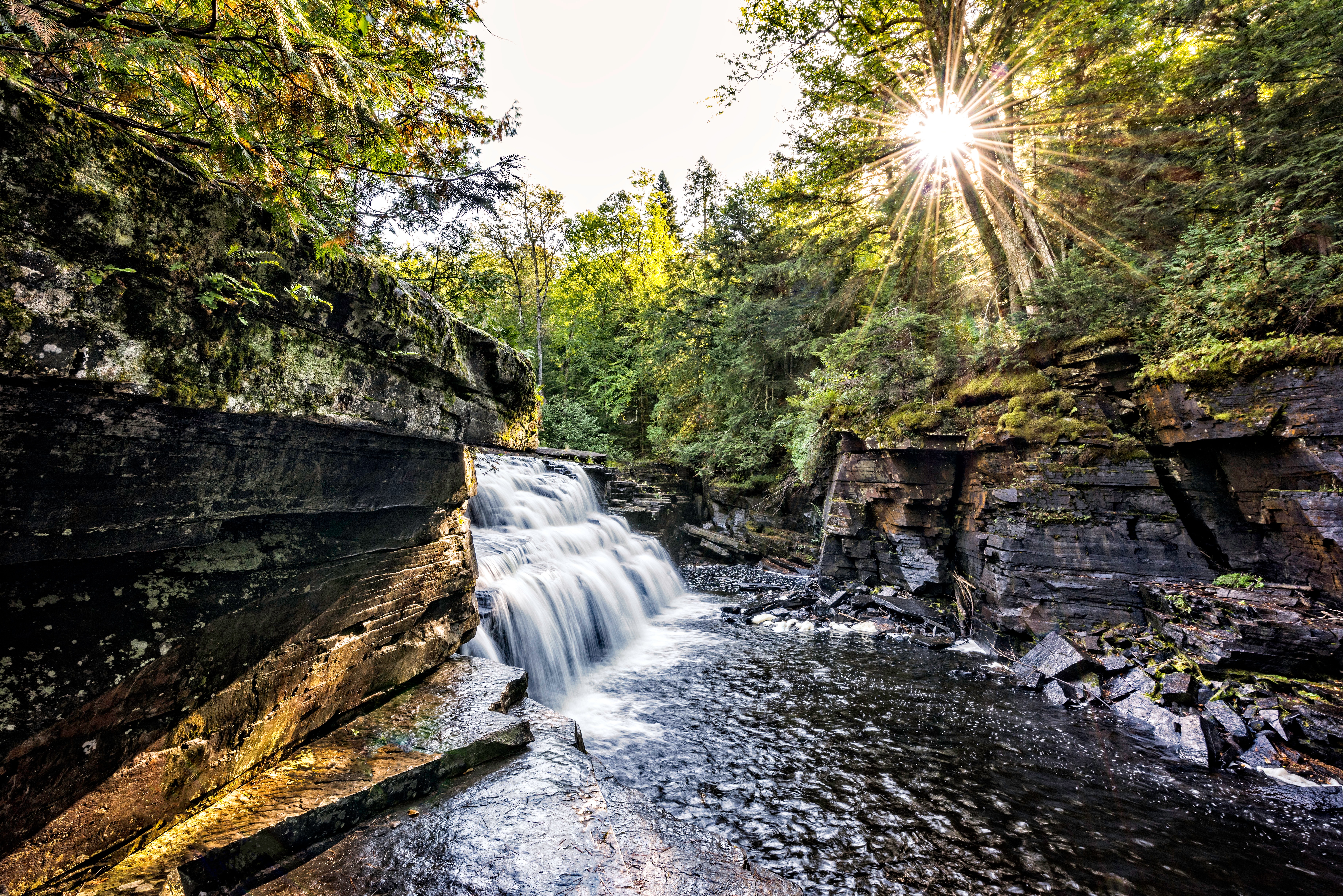 90 Feed Montreal River (Lake Superior/Saxon Area) Take Hwy. 122 north of U.S. 2 approximately 4.2 miles. You will cross the Wisconsin/Michigan Border. Continue another .5 miles, then turn left on a gravel road. Parking lot available.
90 Feet Potatoe River (Gurney Area) Head south from U.S. 2 on Hwy. 169, 2.8 miles (through Town of Gurney). Turn West on Potato River Falls Road, continue for 1.5 miles. Town park with rustic picnic campsites available.
35 Feet East Branch Montreal River (Hurley Area) Take U.S. 2 west of Hurley for .6 miles to gravel road at Ero Nasi Construction sign. Follow road straight east – do not take any side roads. Continue for .3 miles and park at small turnaround. Follow foot path located on north side of parking area. ¼ mile walk to falls.
18 Feet Potato River (Upson Area) Take Hwy. 77 west from Hurley into Upson. Turn north at Upson Town Park sign, then left at end of street. After crossing the river, turn left into Upson Town Park. Camping & Picnic area available.
15 Feet West Branch Montreal River (Gile Area) Head west on Hwy. 77 from Hurley, into Montreal. Turn left on Kokogan, then right onto Gile Falls Street. Proceed on street to overlook of falls. A snowmobile bridge crosses the top of the falls and can be accessed by foot.
15 Feet Turtle River (Mercer Area) Head east on County J in Mercer for 2.5 miles. Turn north (left) on Beaver Lodge Circle. Proceed 3.6 miles, passing Beaver Lake Road. Turn east (right) on Fisher Lake Road 1.2 miles to small side road on the left leading to Shay's Dam. Watch for "Shay's Dam" sign. Park with picnic area available.
10 Feet West Branch Montreal River (Hurley Area) West out of Hurley on U.S. 2 for 3 miles, turn south (left) on Park Road and continue .2 miles. Turn west (right) on Town Park Road. Cross the one lane bridge to enter the park just below the falls. Other scenic rapids and riffles are upstream. Picnic area and pavilion available.
10 Feet Turtle River (Mercer-Turtle Flambeau Flowage Area) North from Mercer on U.S. 51 for 1.4 miles. Turn west (left) on Hwy. FF and proceed 5.2 miles. Turn left at Iron County Park/Lake of the Falls sign. Picnic and rustic camping facilities, boat landing  with access to Turtle Flambeau Flowage via Turtle River.
25 Feet Potato River (North of Upson) North from Upson on Highway 122 for 5 miles. Turn west (left) on Sullivan Road and proceed 2 miles to the river and falls.