We are a snowmobile club in Mercer, Wisconsin.
We have over 200 miles of maintained and groomed trails in the southern part of Iron County.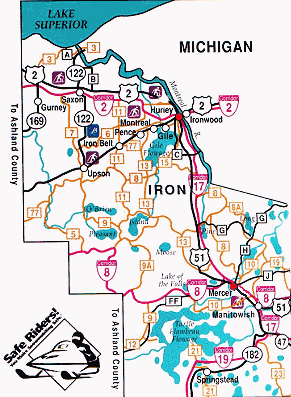 Mercer, Wisconsin Area Snowmobiling Information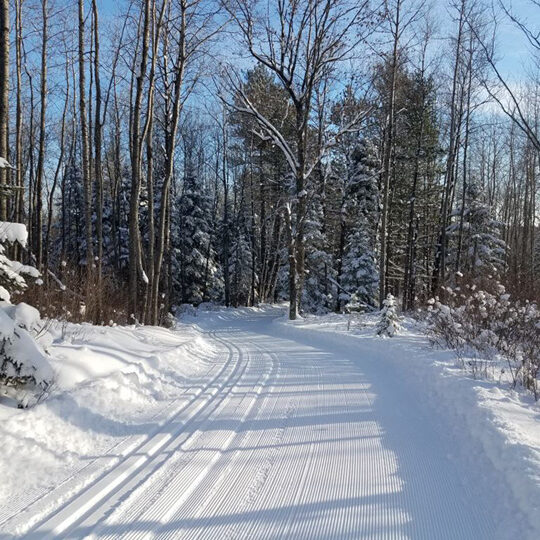 Snow blanketed forests filled with the sights and sounds of the Wisconsin Northwoods is what allures many snowmobilers to Iron County. Boasting nearly 200 inches of snow annually and over 450 miles of meticulously groomed trails and great reasons to set your sights on this beautiful county for your next riding adventure. Riders can also experience the mining heritage of days gone by with many remnants of how Iron County received its name.
Mercer, is a popular snowmobile hub located in southeastern Iron County, is a great place to begin your riding adventure. This area has trails radiating in all directions for snowmobilers to enjoy along with ample accommodations.
A choice trail of interest is Corridor 8, which travels west of Mercer past Lake of the Falls scenic area and the Turtle Flambeau Flowage. This trail meanders through beautifully wooded well-groomed trails on its way toward Ashland County. Nature-loving riders enjoy an adventure on Trail 19 as it winds through the Northern Highland American Legion State Forest south to Manitowish offering scenery snowmobilers must experience to appreciate.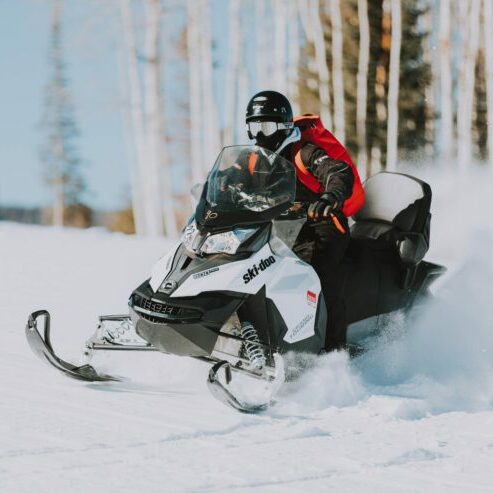 Mercer is the destination of choice for many riders wishing to enjoy a delicious meal or rest after a long on the trails in one of many comfortable lodging accommodations. It is close to the famous Red Light Snowmobile Rally every December, the first snowmobiling event of the season.
Trails of interest throughout this county are numerous. A few favorites are Corridor 2 north-west of Hurley which passes near Rock Cut Gorge, a popular scenic point of interest, along a scenic journey toward Saxon. Another is a trek on Trail 3 to quaint Saxon Harbor nestled on the shores of majestic Lake Superior.
A journey on Corridor 17 guides riders south along the Upper Michigan border past beautiful Pine Lake. This trail crosses many rivers and creeks offering excellent viewing of wildlife and the natural splendor common to Iron County, Trail 77 takes a southwestern course through the rich historic iron mining towns of Montreal, Pence, and Iron Belt with a unique opportunity to view the Plummer Mine Headframe. This is the only remaining mine headframe in Wisconsin.
In the southern section of Iron County, Springstead located on Trail 182, welcomes riders to enjoy well-marked trails that wander through dense snow-covered forests for a unique winter experience.
Iron County, filled with wonderful scenery and rich iron mining heritage, is an excellent choice to spend a week or weekend exploring all this area has to offer. Snowmobilers will be able to experience fine dining choices along with comfortable lodging accommodations and snowmobile rentals.