Walleye, walleye, walleye !!! The Turtle Flambeau Flowage is rated as one of the top walleye and musky fishing spots in Northern Wisconsin. Don Pemble, Professional Walleye Guide, is your host (guide) in this article which will introduce you to fishing for walleye on this fantastic body of water.
Located in northern Wisconsin near the town of Mercer lies one of the largest and most productive all around fisheries in the state, the Turtle Flambeau Flowage. Since its creation in 1926, many people have not only witnessed its beauty, but have experienced fishing at its best.
Although the majority of the giant log jams and standing dead trees are gone, there still remains enough structure to befuddle even the best walleye or muskie fisherman. This 17,000 acre giant with over 200 miles of shoreline offers the fisherman every type of structure he or she ever wanted to fish, in one giant package. With its many rivers and feeder creeks, along with several hundred miles of river channels zig zagging through it, not to mention the thousands of stumps, hundreds of rock bars, mud humps and over 200 miles of shoreline containing boulders, log jams and weeds, its easy to see why the Flowage is such a walleye haven.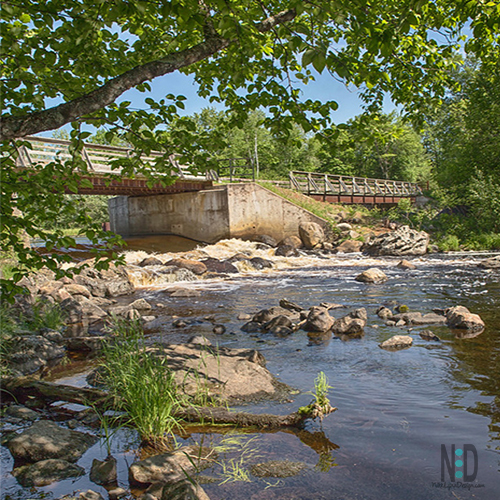 With all this type of structure you can see why the flowage needs little or no stocking of walleye to keep it going strong. With its massive amount of crayfish, ciscoes, perch and minnows the walleye have no lack of forage to prey upon, therefore they grow rapidly and do very well on their own.
This explains why the Turtle Flambeau has given up thousands of walleye a year for 71 years and is still going strong.
For those who prefer smallmouth bass or muskie action, I have good news for you. After several years of almost no existence, the smallmouth bass have made a tremendous comeback, and today the Turtle Flambeau offers some of the finest smallmouth bass action that one can find, especially during the months of May and June. Thirty to fifty fish a day are not uncommon.
As far as the muskie action goes, the Turtle Flambeau never has and probably never will take a back seat to any body of water in the state when it comes to producing big fish. While the average muskie runs between 36 and 40 inches, it is not uncommon for this big pond to produce several fish in the 30 pound plus category each year, not to mention that it has given up muskie in excess of 40 and 50 pounds through the years.
The Turtle Flambeau is not only a giant in size, it is a giant among giants when it comes to producing nice walleye and muskie, year after year, for 71 years. Going strong, getting stronger.
Good luck, see you on the flowage!
Don Pemble
Don Pemble is a veteran walleye and muskie guide of 21 years on the Turtle Flambeau Flowage – Call 715-476-2718 for your fishing trip on the Turtle Flambeau Flowage. You can also E-mail Don at mpemble@centuryinter.net.